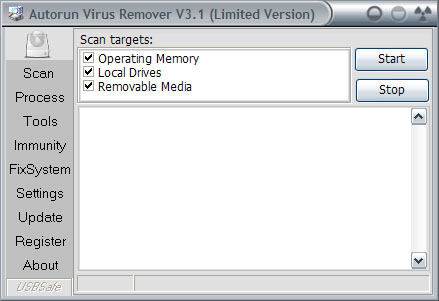 Does your antivirus can't remove the autorun& autorun.inf virus in your system or USB storage device completely? Or even they can't detect the virus?
Autorun& autorun.inf virus is a new kind of virus/trojan, most of common antivirus products such as Kaspersky, Nod32, Avast, AVG can do little about this kind of virus/trojan.
Autorun Virus Remover
uses proactive technology to permanently remove autorun& autorun.inf viruses,
also it can block any autorun/autorun.inf viruses trying to infect the system via USB drives(pendrive, external hard disk, iPod, etc). What you need to do is just clicking the scan button of Autorun Virus Remover.
Click to
download